Services abroad
Crediting of study achievements acquired abroad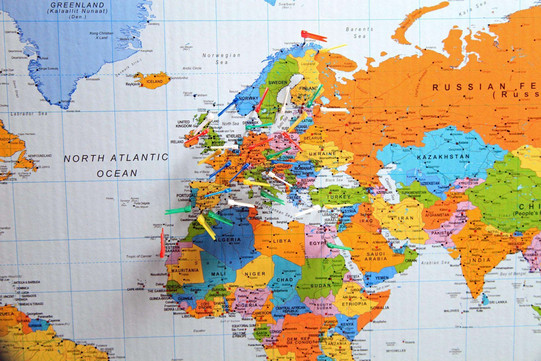 Step 1: Independent review of the criteria for the recognition of academic achievements
Examination is taken at a state/state-recognised higher education institution abroad.
No significant differences in content, i.e. courses have comparable content
Scope, i.e. courses have similar scope of performance
Level, i.e. comparable field of study (Bachelor's/Master's)

Step 2: Contact the professorship by e-mail
The following should be included in the e-mail
Name of the foreign university
Name of the programme attended
Course syllabus of the courses from abroad with description of course content/ scope of ECTS/ credits
Course description of the course at the IRWP professorship (module and name)
After the documents have been checked, you will receive a notification by e-mail.
Step 3: Recognition Agreement
Send the completed recognition agreement to the professorship.
In case of recognition, make an appointment to pick up the recognition agreement.

Conversion of the foreign grade into the German grading system by the International Office.
Submit application for recognition to the office of the Examination Committee
Documents to be submitted to the Examination Committee:

Recognition agreement(s)
"Transcript of Records (original and copy)
Conversion of grades from the International Office
Syllabus of the course
Current certificate of study